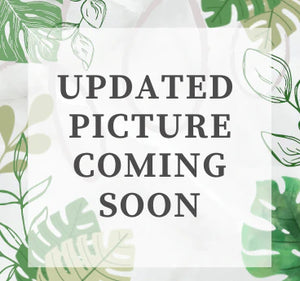 Monstera Minima | Raphidophora Tetrasperma
Regular price
$22.00
$0.00
Unit price
per
Please note, we do not ship houseplants that are in pots larger than 6-inches. If you are interested in a larger sized plant, please contact us for other purchasing options. 
We do not ship plants to the following states due to USDA regulations: Arizona, California, Florida, Hawaii
Rhaphidophora tetrasperma, often called the Mini Monstera or Mini Split-Leaf Philodendron, is a trendy and visually appealing tropical houseplant. It is celebrated for its lush, fenestrated leaves, which resemble those of the larger Monstera deliciosa, though on a smaller scale. The leaves are typically a rich green with unique splits and perforations, adding an element of elegance to any indoor space. This plant is known for its rapid growth and climbing tendencies, making it ideal for trellises or to cascade from hanging baskets. Rhaphidophora tetrasperma is relatively low-maintenance and adaptable, thriving in bright, indirect light and requiring occasional watering. Its compact size and stunning foliage have made it a popular choice among plant enthusiasts and interior decorators alike.
---