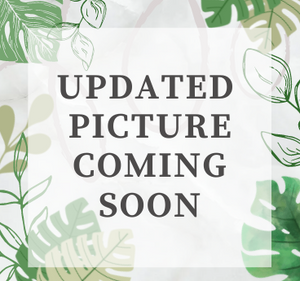 Dracaena Magenta Braid 6"
Regular price
$22.00
$0.00
Unit price
per
Please note, we do not ship houseplants that are in pots larger than 6-inches. If you are interested in a larger sized plant, please contact us for other purchasing options. 
We do not ship plants to the following states due to USDA regulations: Arizona, California, Florida, Hawaii
 One of the easiest houseplants to grow and maintain, Dracaena Marginata Braid is great for beginners and people on the go. The Dracaena Marginata—also called Dragon Tree—is a remarkable life form. Not only is it drought-tolerant, preferring the soil to completely dry out between waterings, but it will also live in low-light conditions. In its native habitat of Madagascar, the Dracaena Marginata can grow up to 20 feet tall, but as a houseplant, its height can be maintained with occasional pruning. Tufts of narrow, deep-green leaves with red edges spring forth from gray canes that resemble the hide of dragons.
---