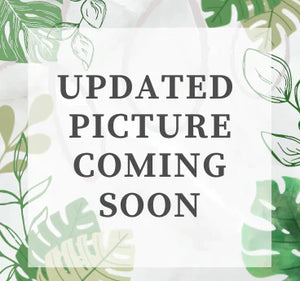 Syngonium Gold Allusion
Regular price
$8.99
$0.00
Unit price
per
Please note, we do not ship houseplants that are in pots larger than 6-inches. If you are interested in a larger sized plant, please contact us for other purchasing options. 
We do not ship plants to the following states due to USDA regulations: Arizona, California, Florida, Hawaii
Syngonium Gold Allusion, also known as Syngonium podophyllum 'Gold Allusion,' is a popular tropical houseplant prized for its striking foliage. This plant features arrowhead-shaped leaves with a vibrant mix of green and gold variegation, creating a visually appealing contrast. Its compact growth habit and manageable size make it an excellent choice for indoor spaces, and it thrives in bright, indirect light. Syngonium Gold Allusion is relatively low-maintenance, making it a favorite among both beginner and experienced plant enthusiasts. Regular watering and occasional fertilization will help keep this stunning plant healthy and vibrant in your home.
---